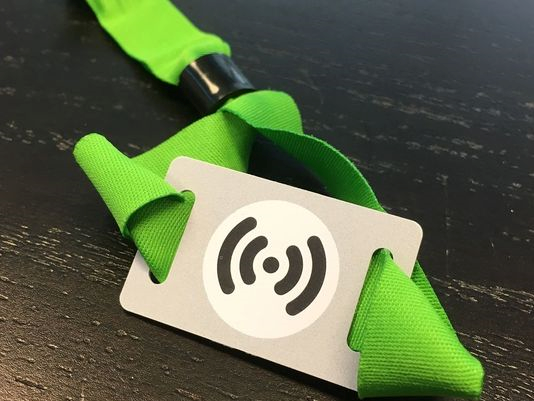 When the annual music and arts festival opens April 25 in downtown Lafayette, fans will have to buy drinks using new RFID wristbands.
Payments are made when these electronic bands are "tapped" at monitoring stations at beverage and merchandise locations. The purchase price is deducted from a balance set by the user.
Beverage and merchandise booths will no longer accept cash or tickets. All financial transactions will be done through the wristbands.
Scott Feehan, the festival's executive director, said tickets have been abandoned after years of research and discussion.
"Tickets, logistically, are tough, from getting them out during festival hours, keeping them staffed, managing the cash," said Feehan. "It's just a tough process.
"Some of the vendor booths, they turn the tickets in and weigh them. There's a ton of challenges with tickets. We've been looking for solutions for years."
"You can show up at festival, walk up to the 'top up' booths, which is basically the old ticket booths," said Feehan. "You can hand over cash. But instead of giving you tickets, they're going to hand you a wristband, which will have your cash on it.