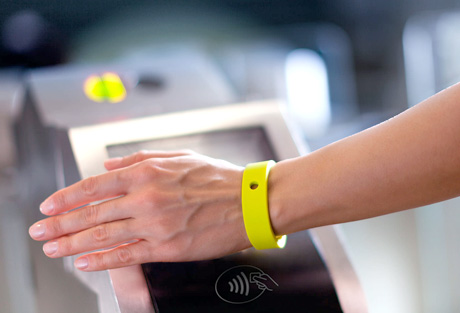 If you're handling a concert or other event with lines of people awaiting access, use RFID wristbands to quickly and efficiently manage crowd entry. The wristbands feature an RFID inlay to grant access with ease. More effective and time-saving than traditional ticket systems, each wristband features a secure snap that prevents easy removal. Using RFID wristbands gives you all-access to successful event management. Bring company logos or advertising messages to life with full-color images that are photographic-like in quality while tracking access to or movement around a specific locale. As good as these wristbands look – they perform even better. Made from a variety of durable, permanent materials, the actual construction of the tag protects the tag by sealing it within the layers of durable material. In addition, each tag can be programmed to match the variable information printed on the label.
Stunning graphics! Our digital printing process ensures crisp details on even the most complex logos for maximum clarity
• Durable permanent materials, no paper layers(if need one time use, paper is one option)
• Thinner profile, not bulky as thicker options commonly used
• 100% data verification
• Secure snaps prevent easy removal
• Real-time sales reporting for complete control
• Dramatically reduced queuing and transaction times at bars, vendors and outlets
• Cost savings from carriage, security and administration of cash
• A safer, more convenient way to transact at events
We have a wide range of wristbands, passes and ID cards that can be RFID-enabled to work with any RFID system.