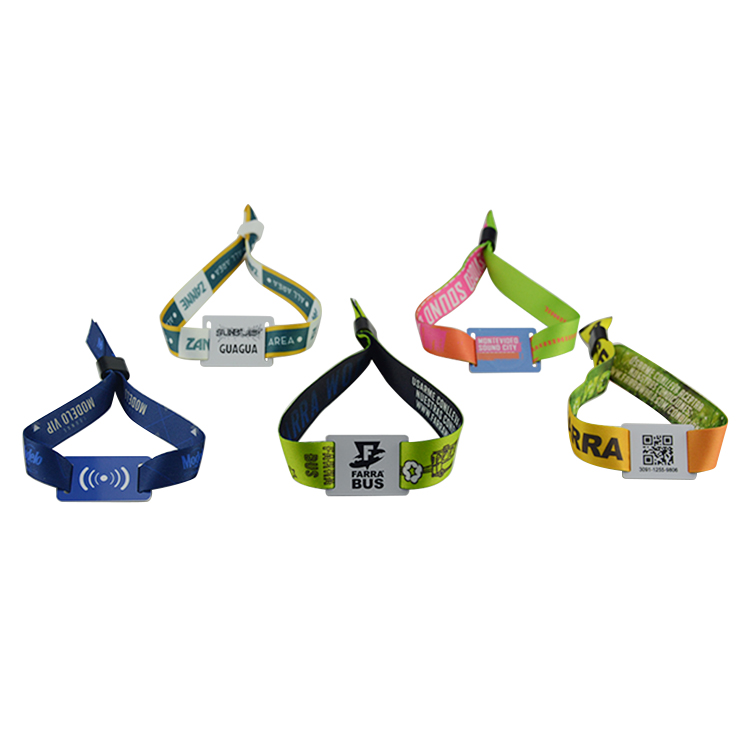 RFID wristband can be widely applied in music festival, swimming pool, theme park, marathon, hospital management, membership management and loyalty program and access control management etc. Besides, ZD provides programming and encoding services which exactly fit customer's programming or encoding requirements.
Advantages of RFID Woven wristbands

100% High quality and high security, strict QC system, Twice QC lines arranged before delivering

RFID Woven/Fabric Wristbands

Soft, convenience wearing,

Easy to wear, easy to use.

Variety of styles and colors to choose from

Can add card number and delete card number as your requirement.

Supplier since 2000

Paraments of RFID Woven wristbands

Commonly Used Size

PVC Card Tag: 40*25mm; 43*27mm; 35*26mm; 40*20mm or any customized size




Woven/Fabric Stripe:Length: 350mm or as request; Width: 15mm or as request.

Material

Central RFID TAG:PVC/ ABS / PET/ Epoxy/ Copper paper/ High glossy photo paper/, etc.

Stripe: Woven/ Fabric

Antenna Material

Aluminum /Copper Antenna

Color
Red, Blue, Black, Purple, Orange, Yellow, or in customized color.
Craft Available:

ID/ Data encoding/ Programing, UID number printing,Digital number, Laser code, Thermal number, Hot-stamping with golden color /silver color, Barcode
Application of nfc woven wristbands
1. Public transportation: Hotel Lock,Bus Card,Highway,City Card,Membership Systems.

2. Access management: Campus Card,Working Card,Access Card,Residence permits,Parking Card.

3. Identity: Credit Card,Personal Information Card.
4. Tracking: Logistic management,Asset management,Product Management,Warehouse Management,Production Control,Vehicle Management.

5. Event ticketing.
6. Gaming,Swiming Pools,Water Patrol,Extremly Humid Environment
Chip available for woven wristbands
ISO Standard

14443A, 15693, 18000-2, 18000-6C

Frequency

13.56MHz, 125KHz, 860 ~960MHz

Chip

HF: Mifare 1K S50/Mifare 4k S70 / Mifare Ultralight / Mifare Desfire, NTAG 203 Icode SLI, etc.

LF: TK4100, EM4200, T5577. etc.

UHF: Alien H3

Read range

1CM-3CM (LF)/1-7cm (HF) / 20CM-1M (UHF) (Relative with the antenna size and reader's power)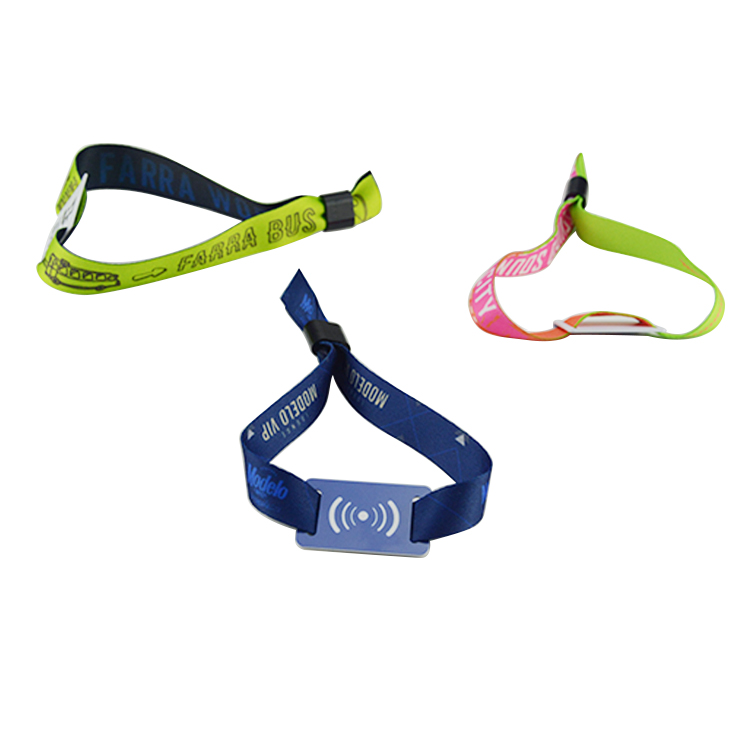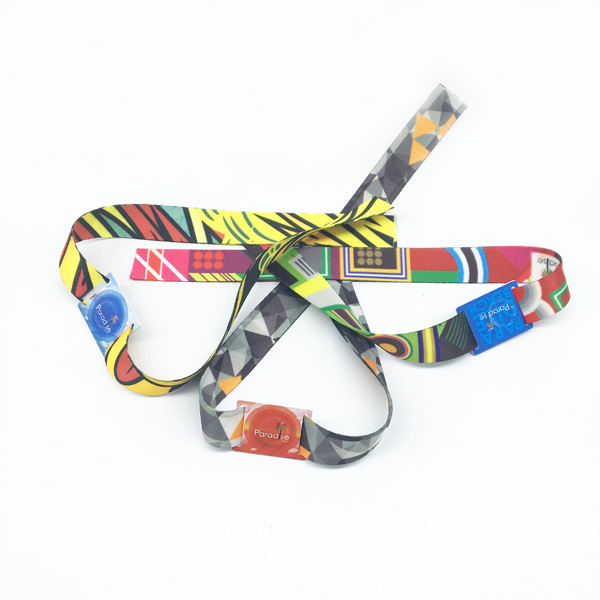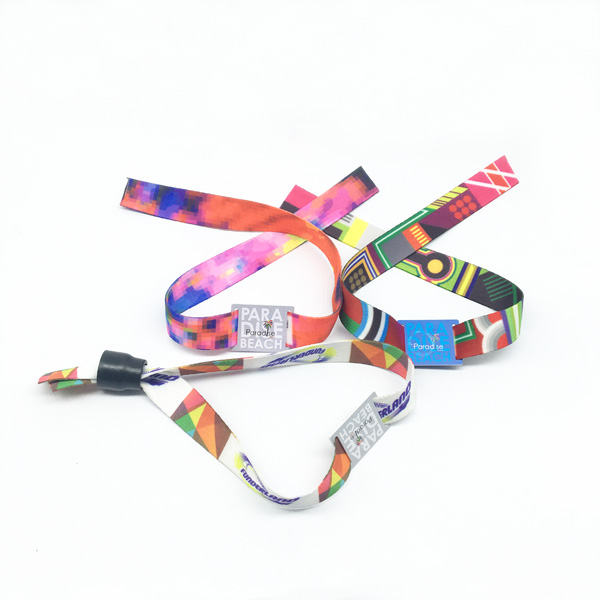 Tag:Fabric Bracelet Woven RFID Wristband Customized Colourful RFID Bracelets for event,RFID Wristbands,Smart Card