UHF Jewelry Price Tag 860~960MHz Long Range Reading RFID Jewelry Price Tag
Jewelry price tag
An RFID (Radio Frequency Identification) jewelry price tag is a small tag that can be attached to jewelry items and used to store information such as product details, price, and inventory data. The tag contains an RFID chip and antenna that enables it to be scanned by an RFID reader, allowing retailers to automate inventory management and pricing processes.
RFID jewelry price tags offer a convenient and efficient way for retailers to manage inventory and pricing information for their jewelry products, helping to streamline operations and improve overall efficiency.
Parameter

Special Features

Waterproof / Weatherproof, MINI TAG

Communication Interface

RFID

Place of Origin

China




Guangdong

Brand Name

ZD

Frequency

860-960mhz

Product name

RFID Jewelry Price Tag

Material

PET

Size

Customized Size

Chip

UHF Chip

Protocol

EPC Class1 Gen2/ISO 18000-6C

Printing

Offset Printing

Reading distance

0-10m

Sample

Testing Samples

Application

Asset Management, Supply Chain, Inventory, Logistics, Apparel, Retail, Returnable Transport Units, etc.

MOQ

500 PCS

Operating Limits

-70℃/ 20%~90% RH

Storage Limits

20~30℃ / 50% RH.
---
Detail Images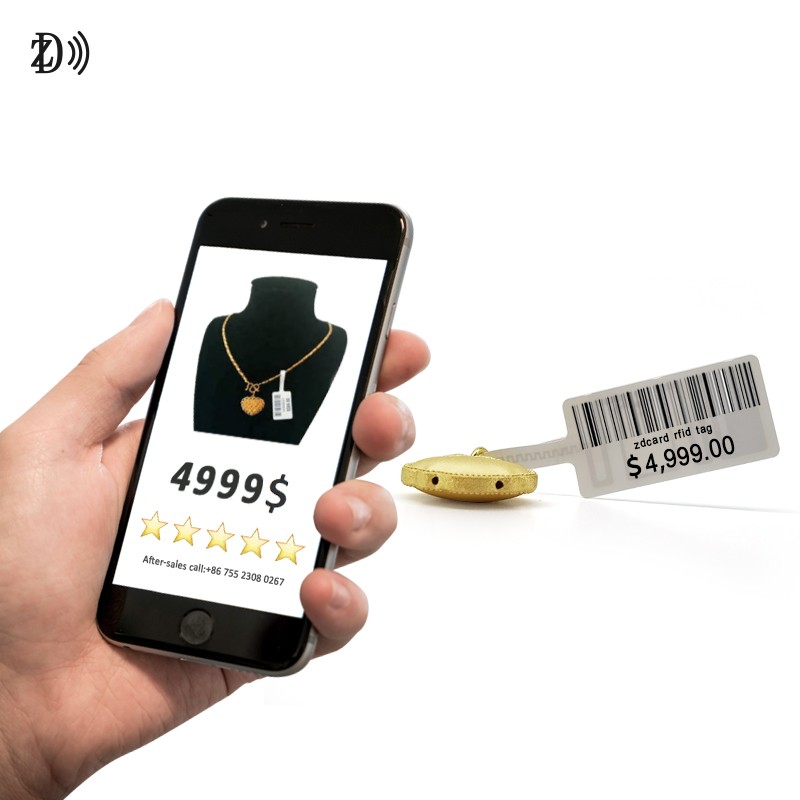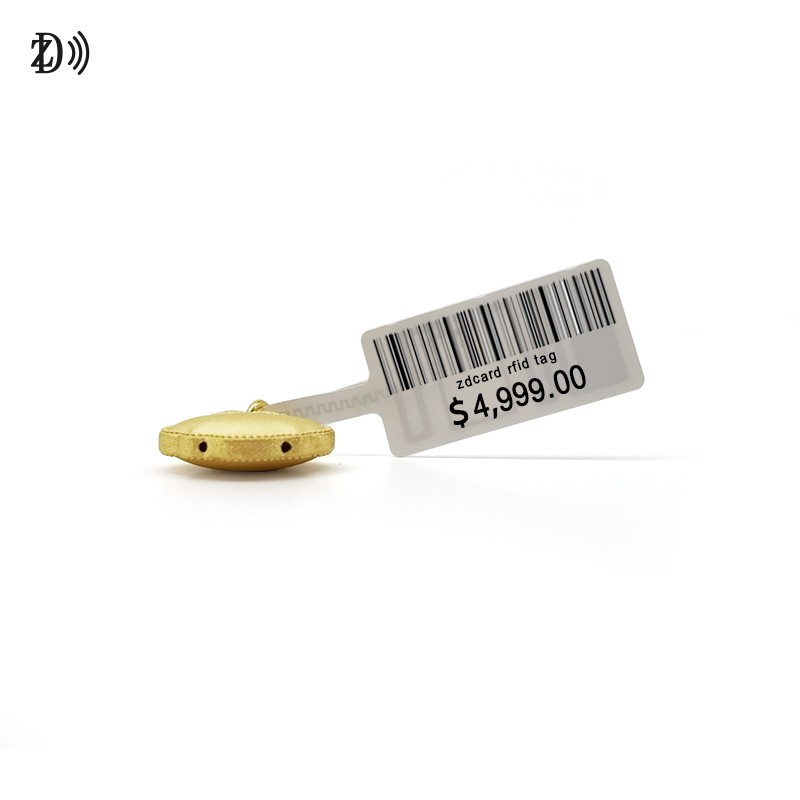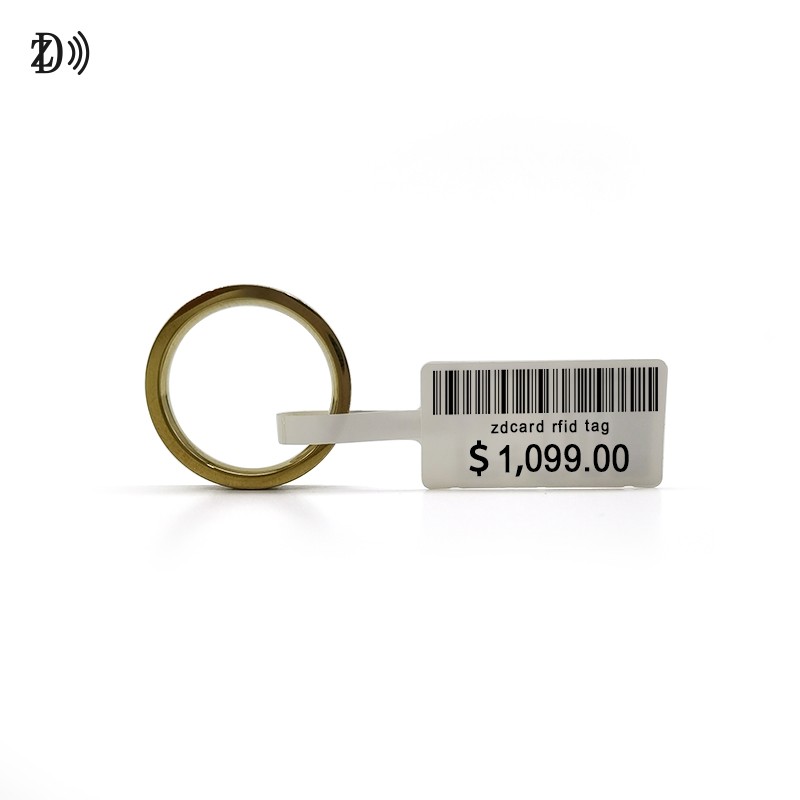 Tag:UHF Jewelry Price Tag 860~960MHz Long Range Reading RFID Jewelry Price Tag,RFID Tags,Smart Card