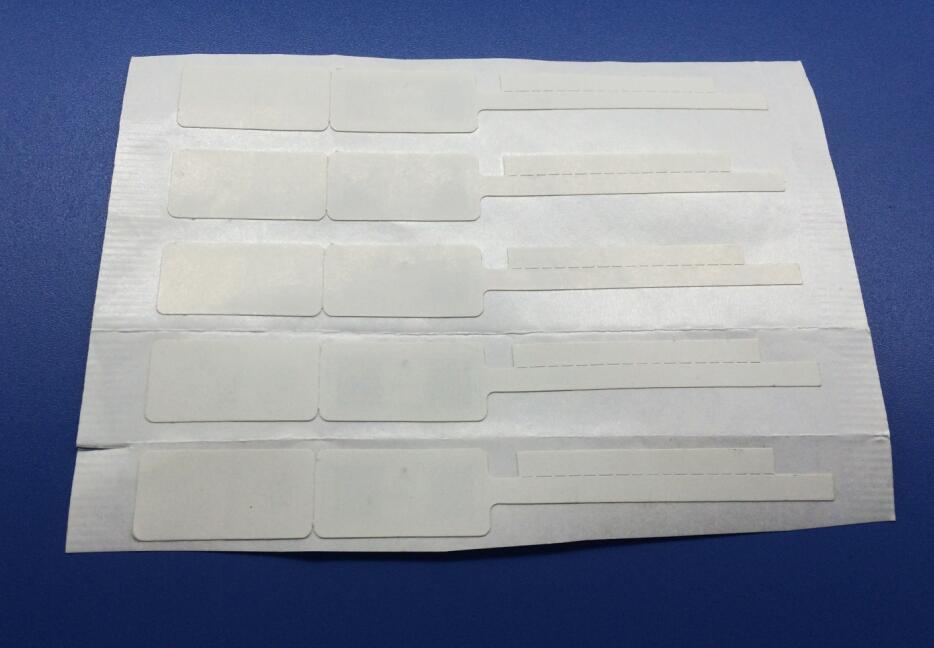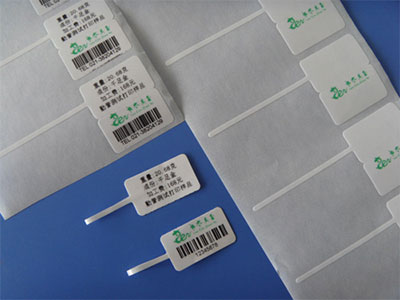 ZDCARD Group supplies UHF RFID Jewelry tags.

This UHF RFID Jewelry tag is specially designed to enable automatic jewelry tracking in retail, wholesale or secured storage applications.

This UHF Gen 2 RFID jewellery tag (RFID jewelry label) features a small size, light weight and compliant with ISO 18000-6C standard. This high performance RFID tag is specially designed for applications including jewelry tagging, inventory management and asset tracking. It has a large memory capacity of 512 bits for data storage.
Description:
Key Features
- Small size and light weight
- EPC Class 1 Gen 2/ISO 18000-6C compliant
(or ISO14443A, ISO15693)
- Frequency: 860 MHz to 960 MHz
(or 13.56Mhz)
- IC's: Alien Higgs 3 (or Mifare, ICODE SLI)
USER memory: 512 bit , EPC 96 bit
- Data retention: 100000 cycles
- Surface material: Paper or PET
- Size: 120mm - 15mm
- Operating Temp: -20 ℃ to 70 ℃
Applications
- Jewelry Tracking
- Inventory Management
- Asset Tracking
Printing options:
Offset Print full color
Silkscreen print gold/silver color
Inkjet print number
Laser print number
RFID Jewelry Tags are targeted for use in jewelry market communities such as jewelry shops and jewelry warehouse management. These tags are compliant with ISO 15693 or ISO 14443 standards and are available in both HF and UHF frequencies.

RFID Jewelry Tags are contactless read and write with different functions. With chips sealed inside the PVC housing, every RFID Jewelry Tag is assigned a unique identification number to capture the full details of the item. The small RFID labels are an excellent way of enhancing the security of many inventoried products, especially jewelry items. At IC-TAG, we offer multiple designs and can customize the Jewelry Tag based on the requirements for the tag application.