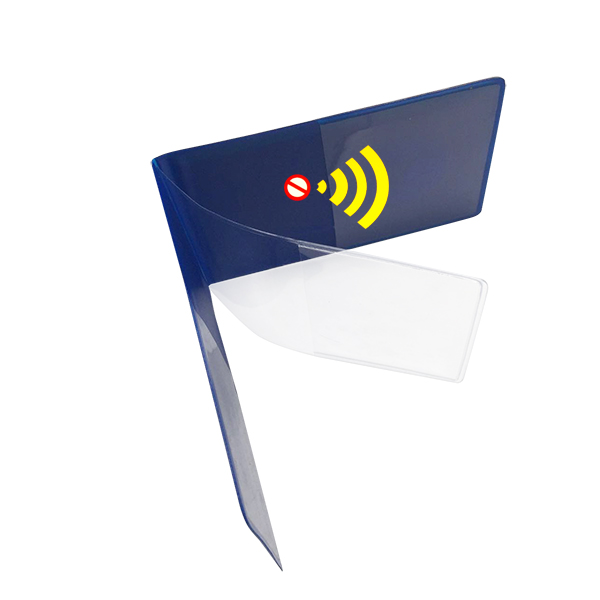 The R&D team of Shenzhen ZDCARD Tech Co., LTD has developed a new product, RFID blocking card which is hot sell on B2C websites such as Amazon and Ebay.
What is RFID Blocking Card holder sleeve?
RFID Blocking Card holder sleeve is the size of a credit card that is designed to protect personal information stored on credit cards, debit cards, smart cards, RFID driver's licenses and any other RFID Cards from e-pickpocket thieves using handheld RFID scanners.
This card sleeve have the RFID blocking function which could prevent the e-data of your credit card by unauthorized scanning.
This card sleeve is lined with RFID protective technology to PREVENT ELECTRONIC PICKPOCKETING. Lock all your vulnerable RFID chip embedded credit cards, enhanced drivers license safely and securely inside our wallet. RFID chip embedded cards broadcast your private credit card account numbers, expiration dates and more that can be electronically read by identity theft criminals using small handheld skimmers unless you shield and protect your information with our proprietary rfidLOCK blocking technology. Put identity theft protection in your pocket.
rfid blocking card holder sleeve material :soft pvc