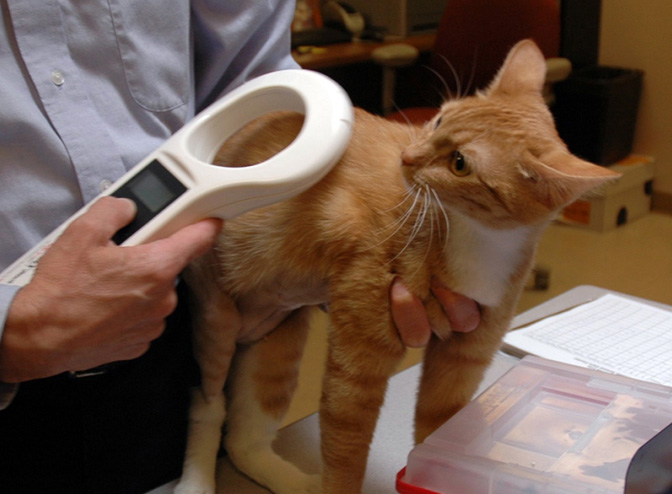 Introduction:
ZDCARD SMART RFID Pet Tracking Management System uses leading RFID technology making RFID pet chips, handheld chip reader and pet management system as a whole by software, achieving the most practical traceable back management.
The system is intelligent management system customized for urban pet management by ZDCARD, it based on the international advanced hierarchical design idea, combined with the present situation of Chinese urban pet management, fully utilizes the advanced achievements of modern RFID to identify the pet unit or groups, so that each pet has a traceable identity card, being the perfect solution for the city pet management.
System components:
RFID pet chips and XC-2601 Series Chips Reader is a comprehensive hand-held terminal specially designed and developed for the status and needs of dog management in China. Easy to use, with a variety of functions what law enforcement officers need. Real-time information upload, so real-time monitoring. Information transmission encryption effective protection of public privacy. The software part is information management system researched and developed by WeiTuo Intelligent, integrated management, immunization, fees, penalties, transactions and other modules.
l High read rate, accurate information, no error code;
l Industrial protection, wear-resistant impact;
l did protection design, effective protection of law enforcement officers to prevent pet bites
System Advantages:
Automatic identification: the realization of the pet identification code, making management personnel's will be able to easily get a pet owner information, disease information, immune status, violation records and other information by handheld device.
Efficient traceability: the system can achieve the pet's entire life cycle tracking, strict management of pet immunity, taking an example of dog, it can control rabies effectively, supervises uncivilized dog behavior.
Convenience: centralized management of system electronic data, making a lot of data searching work completed by server, saving a lot of manpower and time, making the response to the event more efficient and efficient
Security: The system uses a new generation RFID tags of ZDCARD SMART, and this RFID tag is designed for pets, identify and response time is fast, the average failure rate is low , can ensure security、timeliness and stability of tag identification part. And high-performance and high-fault-tolerant system server can ensure high stability 、security and network transmission speed of the server,achieving real-time transmission of system ,ensuring the timeliness of information.
Improve the management level: electronic management, information accurate and effective, all-round standard pet behavior.
System scalability: Taking the future development trend and information technology promotion into account, system design can facilitate expansion of the system.