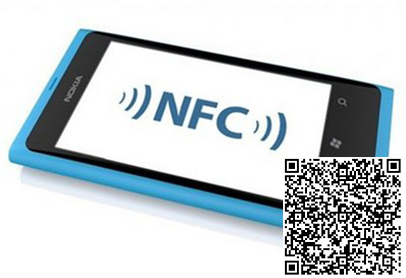 NFC (Near Field Communication, NFC), also called near-field Communication, is a kind of short of high frequency wireless Communication technology, is also a kind of non-contact recognition and Internet technology, has low cost, convenient and easy to use and more intuitive, etc. Wireless communication can be made between mobile devices, consumer electronics, PCS and intelligent control tools. NFC offers a simple, touch - control solution that allows consumers to exchange information, access content and services simply and intuitively. Mainly used in mobile phones and other handheld devices to provide M2M (Machine to Machine) communication. Because of the natural safety of near-field communication, NFC technology is considered to have great application prospects in mobile payment and other fields.
like RFID radio frequency part of the spectrum of NFC information is through the electromagnetic induction coupling way, NFC and RFID have similarities in the physical, but its itself and RFID are two fields of technology, RFID is just a label through wireless identification technology, and NFC is a kind of wireless communication mode, this way of communication is the interaction. In addition, NFC is a close proximity protocol that provides easy, safe, quick and automated communication between various devices.
More about NFC, You can into our website to get.