Linen Management Case Study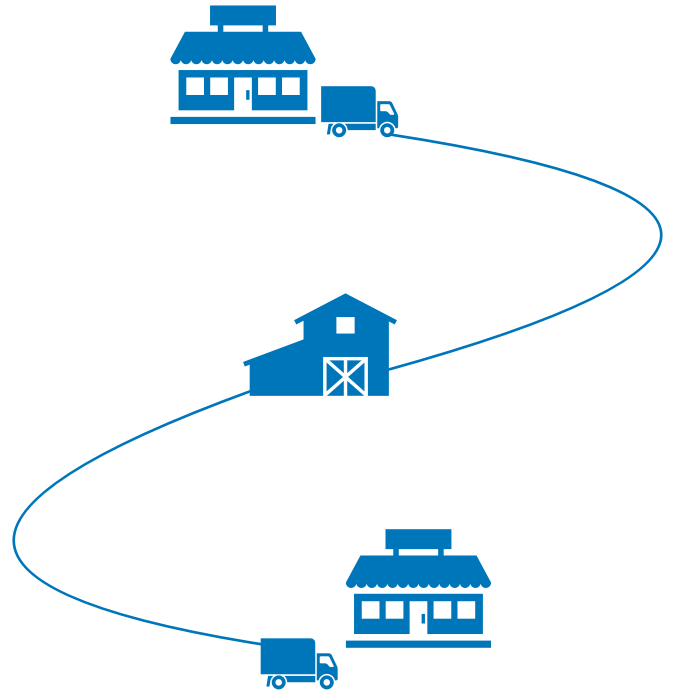 On August 16th 2020 ,EATA staff went to study how the company product and technology helps with linen management and laundry plant promote their efficiency.
Shengye Linen Management Co ,Located at Huidong County,Guangdong Province.Focusing on providing linen laundry, delivery and management services since 2018.
Shuangyue Bay Resort has room renting business to the travellers.With thousands of rooms which has equipped with at least 3 sets of linen to manage every day.Miss Zhang ,who in charge of linen supply in the entire region,She handles the washing, delivering and management services of tens of thousands of linens.
"The efficiency has promoted sufficiently ! by using EATA's RFID hardware and software ".said Miss Zhang.RFID laundry tag and data transferring technology helps them with reducing linen mixes, increasing handover efficiency, visible realtime linen tracking and clear linen purchase plan.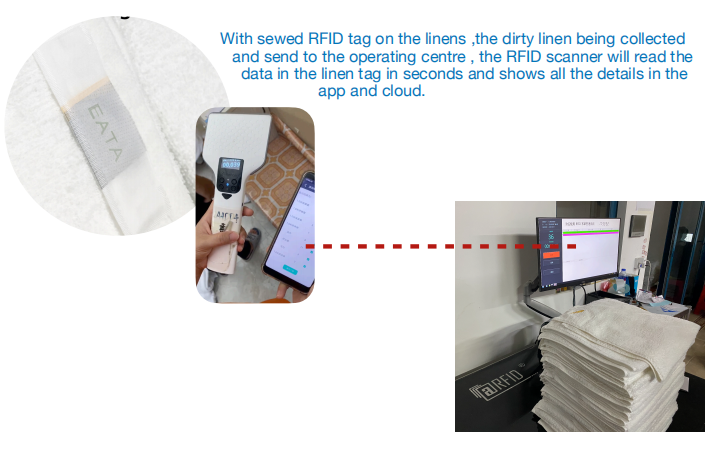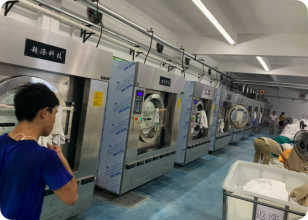 When the linen send to laundry plant , working staff will also scan the linen information and all the line throw into the laundromat in order.Water pressure in the machine is about 50 ~ 60 bar, EATA's tag anti-pressure ability is 120 bar,anti-heat level can be 220℃ for 30 seconds and 100℃ for 60 minutes.For the pre-drying in tumbler process ,it can resist 160℃ for 30 minutes.When it goes to the linen sterilisation part, the tag can stand 134℃ for 20 minutes.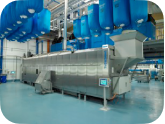 "all the linen can be washed and used for about 4 years ,the tag can be retention for about 3 years and washed for 250 times according to our records" .Mr.Wei ,the laundry plant manager explained.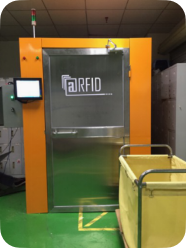 The RFID tag scanner and sorting table helps them counting quickly.If the quantity is huge ,workers will use the E-gate to count .
The linen IoT uses RFID technology helps both linen management and laundry plant by its high tech replacing human operating .Everything becomes quicker and smarter .