Recently Social media NFC Tap is more popular, more and more people like to use it to build social connections, which will help us more and more conveniently.
A small NFC tag placed on the back of your phone or other surface that lets you instantly share your social media, music, payment platforms and contact info just by tapping your phone to a compatible smartphone.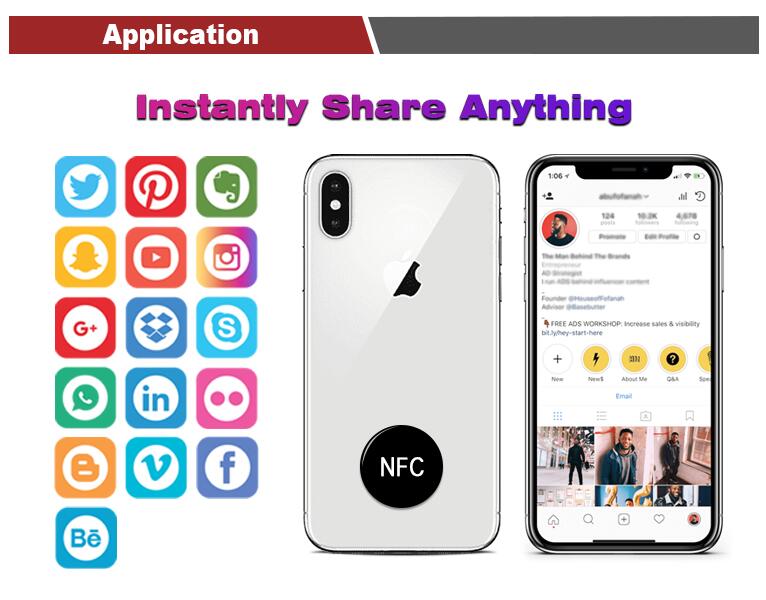 Social Media is all about sharing. Beyond connections and friendships it has brought about a change in how we search for products or services and the way we shop. NFC has followed us at home, at the office, in the shops or when we are on the move. Ranging from mobile phones, healthcare sector, retail, transit systems, payment modes and access control, it is becoming omnipresent. Now, with the charm of social media and the NFC ensuring interoperability between myriads of devices marketers, companies and retailers can achieve an entirely new level of success.
It is easy to use, there is no need to purchase expensive add-ons. The tag is all you need.
¡ñ Great for authentication, making life easy for anyone in a hurry.
¡ñ Really convenient as users to combine components from their wallet and phone to reduce any sort of transaction which can save a lot of time in the store. Just get your device out and information is transferred instantly.
¡ñ Reliable data transfer rates due to the close range between the tag and recipient. It is quick and saves you having to find a contact on WhatsApp or pair devices using Bluetooth.
¡ñ Really energy-efficient for the user who worries about their battery dying. NFC tags consume less power than other types and don¡¯t require manual pairing like Bluetooth.

Any interests welcome to contact us! Customized printing and shape are available.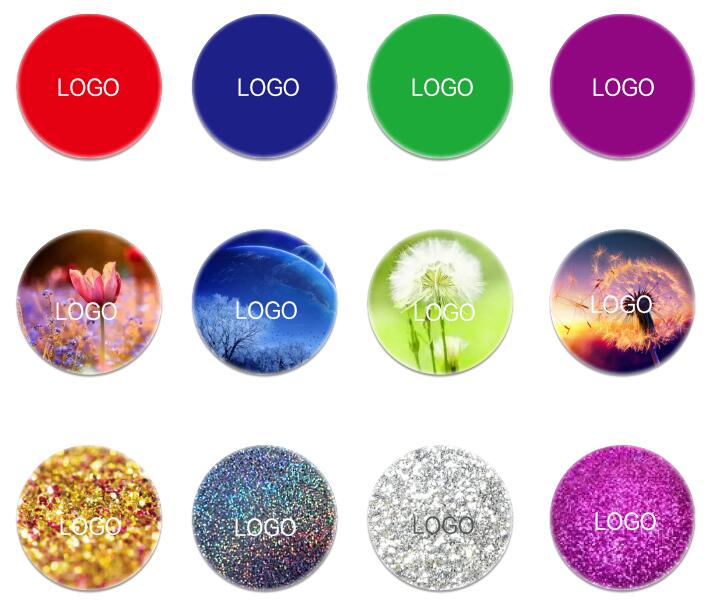 Email: sales@zdcardtech.com