Anti-metal NFC stickers are compact, versatile devices equipped with Near Field Communication (NFC) technology. These stickers are designed to overcome a common challenge faced by traditional NFC tags – interference from metal surfaces. Here's how they work:

1. Anti-Metal Coating: These stickers come with a specialized anti-metal coating that shields the NFC chip from interference caused by metals.
2. Highly Adhesive: They boast strong adhesive properties, ensuring they can be securely attached to various surfaces, including metal objects.
Benefits of Anti-Metal NFC Stickers
1. Enhanced Security: These stickers are ideal for access control systems, adding an extra layer of security by ensuring that only authorized personnel can access restricted areas.
2.Versatility: Anti-metal NFC stickers can be used in diverse applications, from inventory management to contactless payments, making them a valuable asset in various industries.
3.Durability: Built to withstand harsh environmental conditions, these stickers are waterproof and resistant to dust and scratches.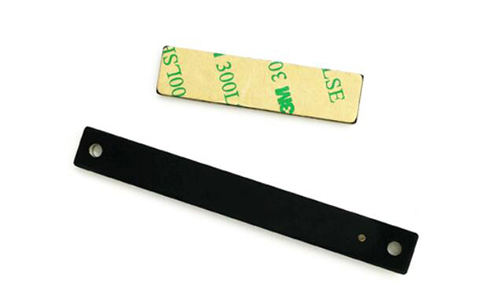 As technology continues to evolve, anti-metal NFC stickers are poised for further advancements. Expect to see:
1. Increased Integration: Wider adoption across industries, from logistics to healthcare, as the versatility of these stickers becomes more apparent.
2. Advanced Materials: Ongoing research to develop even more robust anti-metal coatings for NFC stickers, ensuring superior performance.