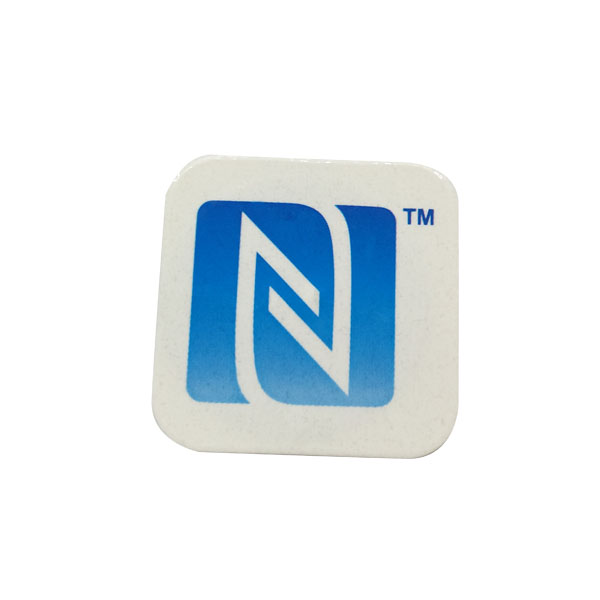 100% Test
100% Pass
Free samples available for testing quality hf rfid tag on metal
Programmable RFID tags contain a memory chip and RF antenna that can send and receive several bits of data. Such programmable RFID tags are known as smart labels or digital identification tags. These tags give benefits of electronic article surveillance (EAS) as well as barcodes.
Our programmable rfid tag:
Proven, long lasting high quality, over laminated, offset printed programmable rfid tag with genuine Semiconductors' chips.

Programmable RFID tag are secure and impossible to clone keeping your guests' identities safe.

Programmable RFID tag have unmatched lock interrogation features for security.

Programmable RFID tag will not wear out due to continual "swipes."

Safer and more convenient conventional key cards.

gives access to the newest generation of technologies, including NFC smartphone/hotel room access technology.

The features of standard Uhf Rfid Tag


Available Materials:

High Quality PVC / PET / ABS / PS / Paper
Wet Inlay (Adhesive), Dry Inlay (Non-Adhesive)
Adhesive labels of 0.55mm thickness on roll
PET Transparent card of 0.55mm thickness

Available Size / Shape:

34*35mm, 45*45mm, 50*50mm, 30*35mm, 28*45mm, 20*44mm, 40*70mm, 82*23mm, 85.5*54mm or Customized size...

Available Artwork:

Silk-screen Printing, Barcode printing, Thermal printing, Inkjet serial number, Chip encoding...


High Frequency

(13.56MHz) Chips:

M 1K S50 / M 4K S70 / M Ultralight
M ICODE SLI-L(512 bit) / I.CODE SLI(1024 bit) / I.CODE SLI-S(2048 bit)
M EV1 4K / Felica / NTAG 203 / NTAG216 / ISSI4439 / SLE66R01 / SLE66R35
Tag-it HF-1 Plus (TI2048)
M 1K-Compatible: FM11RF08(S50 compatible )

Ultra High
Frequency (860~960MHz) Chip:

Alien H3, Alien H4, Impinj
UCODE EPC G2 (GEN2)

Applications:

The HF/UHF RFID sticker can be used for Public Transportation, Access management, E-tickets, Logistic and supply management, Production manufacturering and assembly, Document tracking,
Library management, Animal identity ,etc
Chips for Rfid Tag:
Chips Available

125KHz

ISO7815

EM4100 / H4100

64 Bits

EM4102 / H4102

65 Bits

EM4200

64 Bits

TK4100

64 Bits

EM4105

65 Bits

EM4305

512Bits

EM4450

1024Bits

ATA5577

330Bits

Hitag2

256Byte

Hitag S 256

257Byte

13.56MHz

ISO / IEC 14443 A

M 1K S50 / MF1 S50

1KB

M 4K S70 / MF1 S70

4KB

M Plus S2K

2KB

M Plus S4K

4KB

M Ntag203

168Byte

M Ultralight

64Byte

M Ultralight c

192Byte

M DesFire EV1 8K(MF3 IC D81)

8KB

M DesFire 4K (MF3 IC D40)

4KB

M DesFire EV1 4K (MF3 IC D41)

4KB

ISO / IEC 14443 B

SRI512

512KBit

ISO / IEC 15693

I.code SLI SI2 / I.code 2

1KBit

I.code SLI-S

2048Bit

I.code SLI-L

512Bit

Tag-IT Ti2048

2KBit

Tag-IT Ti256

256Bits

868MHz /915MHz:

ISO18000-6B

UCODE HSL,

2048Bits

ISO18000-6C & EPC Gen2.0

UCODE EPC Gen 2

512Bits

UCODE GEN2 XL

240Bits

UCODE GEN2 XM

880Bits

XRA000, XRA Gen 2, ATA5590

ALIEN H3

96 - 480 Bits

Impinj Monza3

96 Bits

EM4324 , EM4444, EM4033, EM 4133