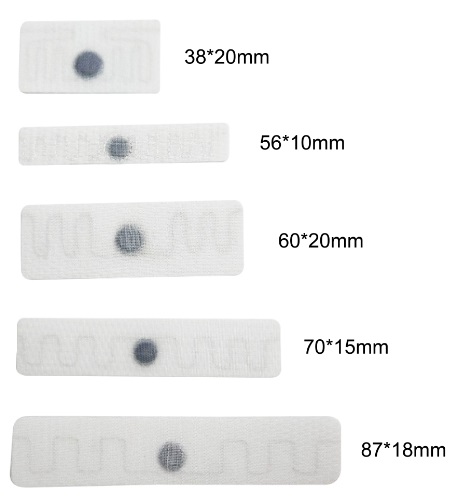 Long Range Waterproof RFID Laundry Tag label For Textile
Textile UHF Laundry tags are designed to meet the tracking requirements of the laundry industry and uniform management in hotel and hospital environments.
With high sensitivity, many tags can be read at the same time and work well under different signal interference.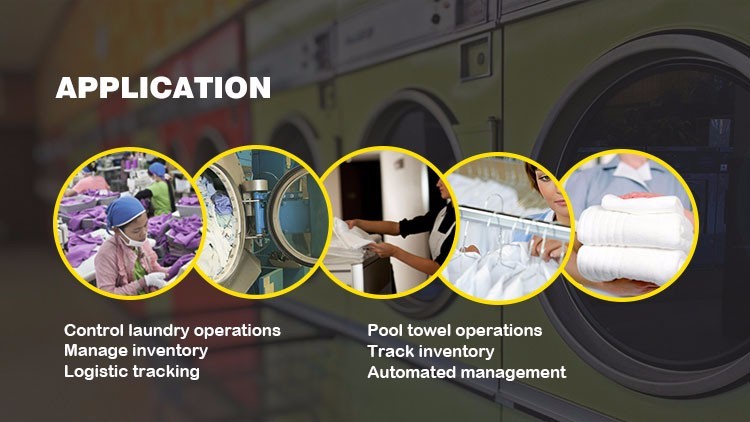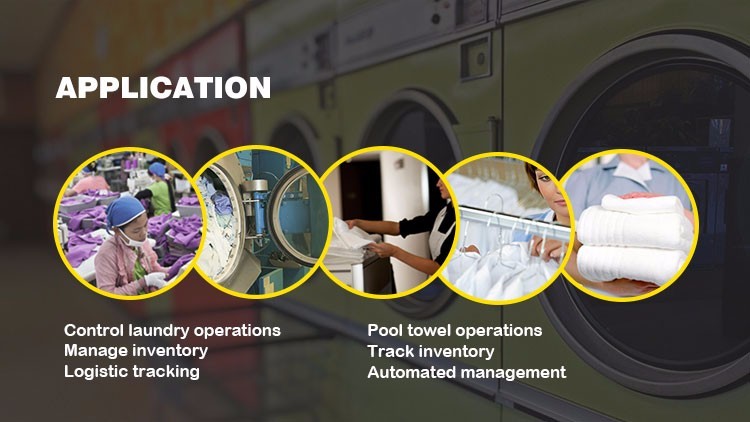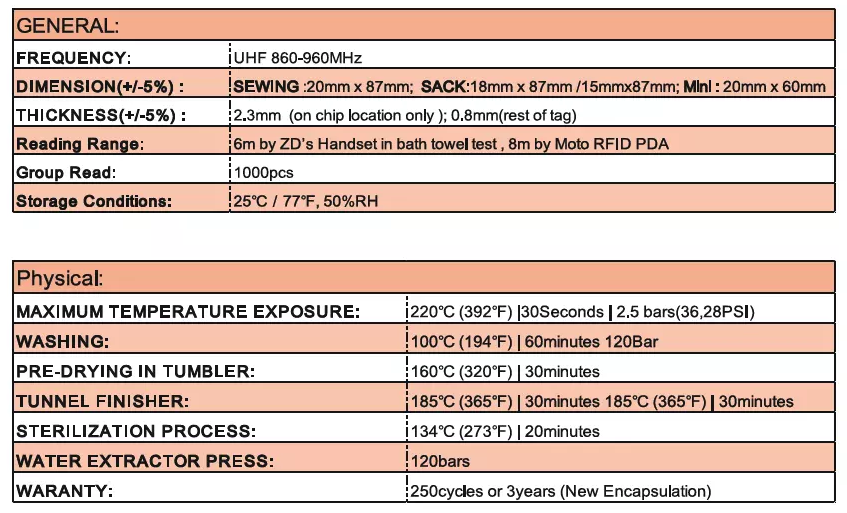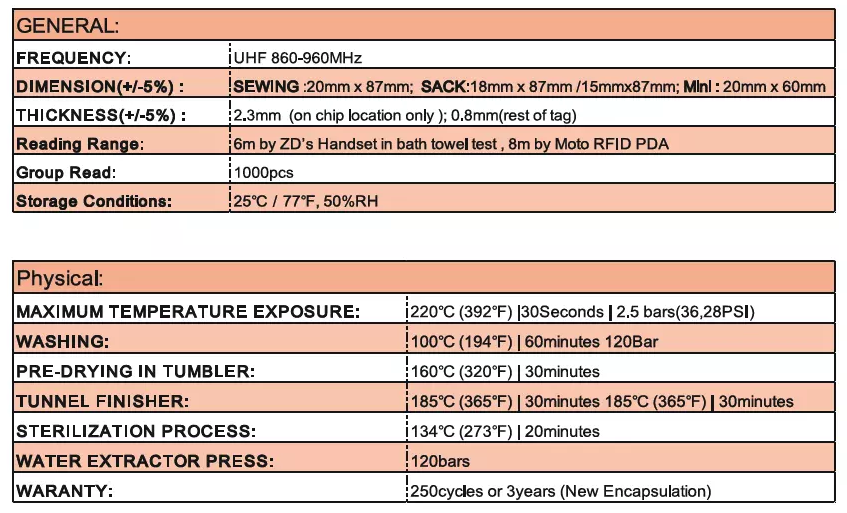 Laundry tags can be widely applied in the following fields:

Tracking management
Factory/warehouse/hotel/hospital/amusement park
Hospital uniforms
Linens/ Pallets/ Canvas bags
Dry cleaners
Use in hotel sheet/ Attached to textile/ Work clothing
Launderers

Main Features:
High performance reading range
Available in high- yield volume with stable process
Washing and drying over 150 times
Water proof, pressure resistance and alkali resistance
Unattended single - label reading range and uniformity

Wet towel group reading distance

Dry towel single label read direction

How it works and what else we can provide: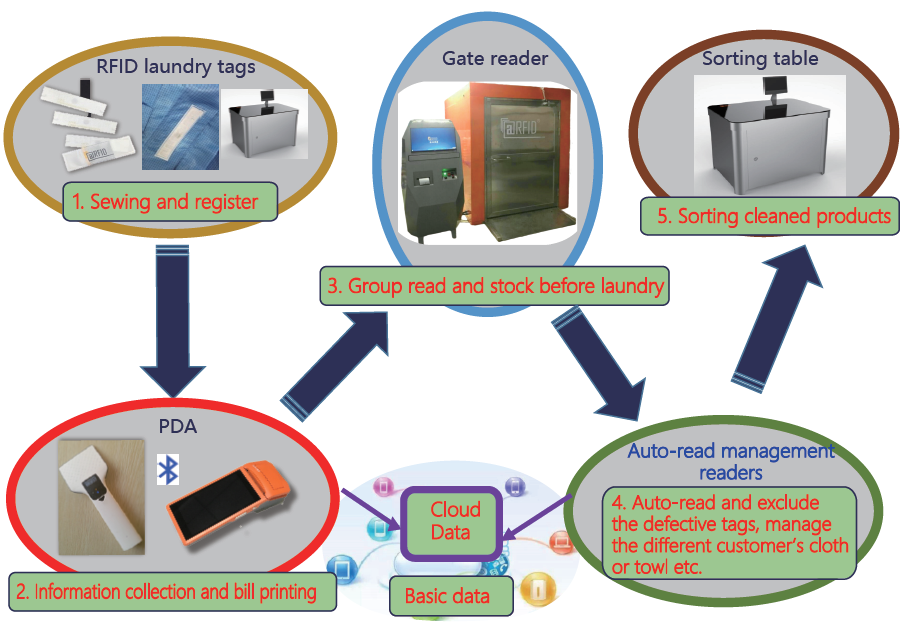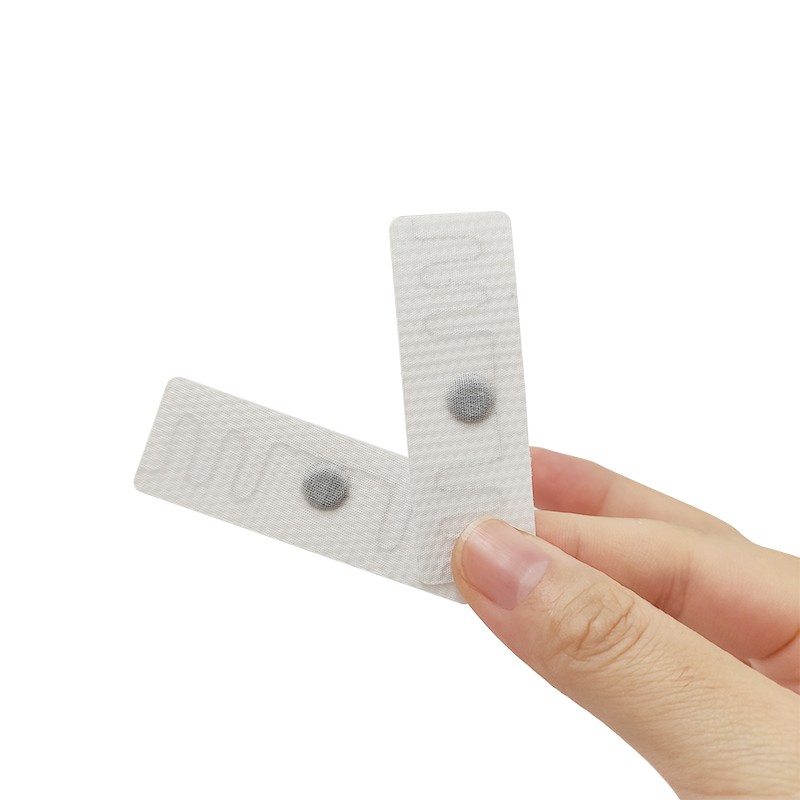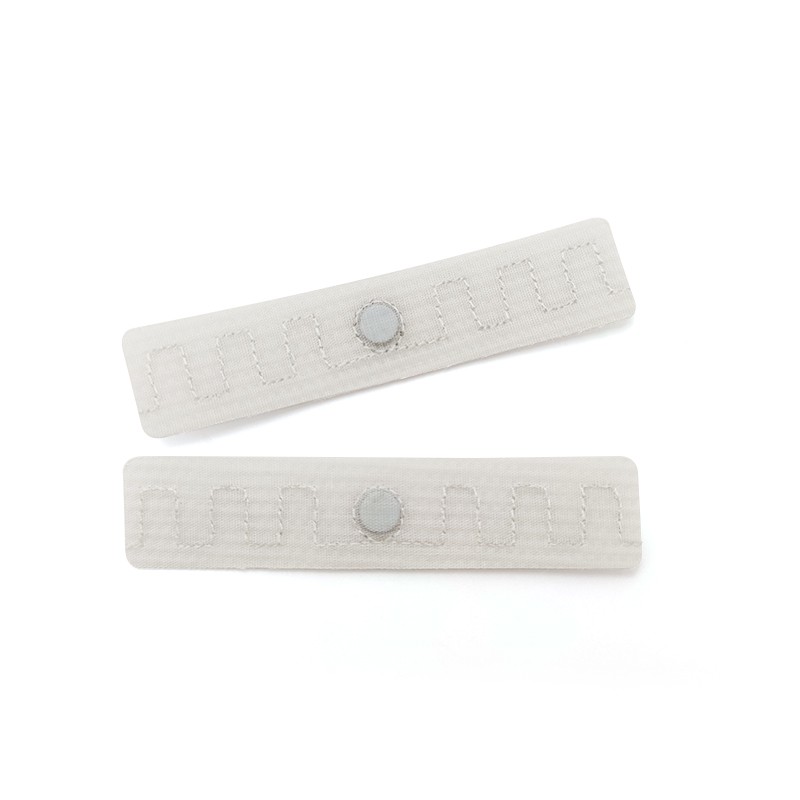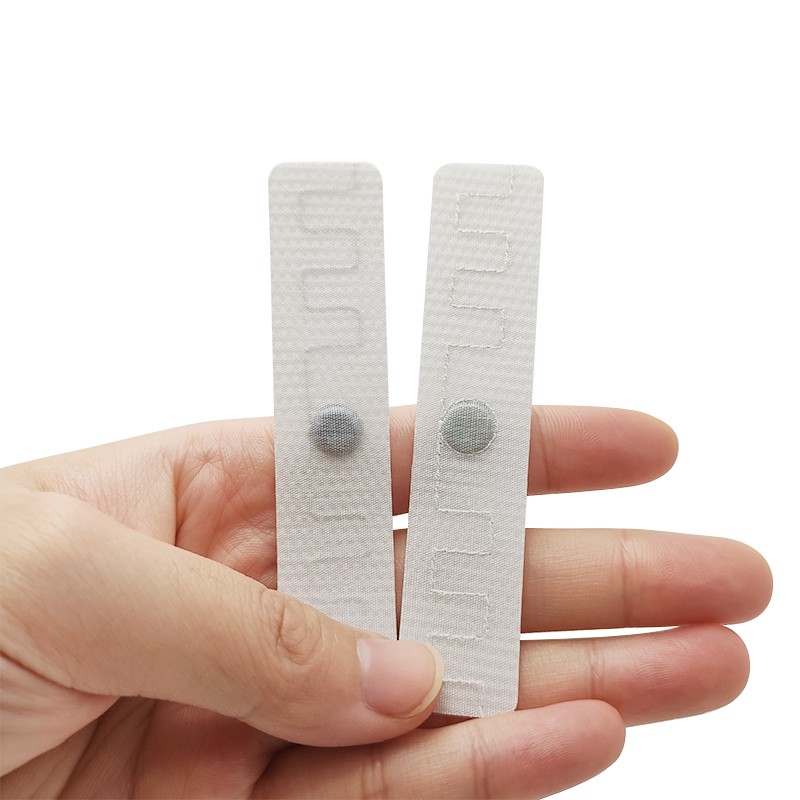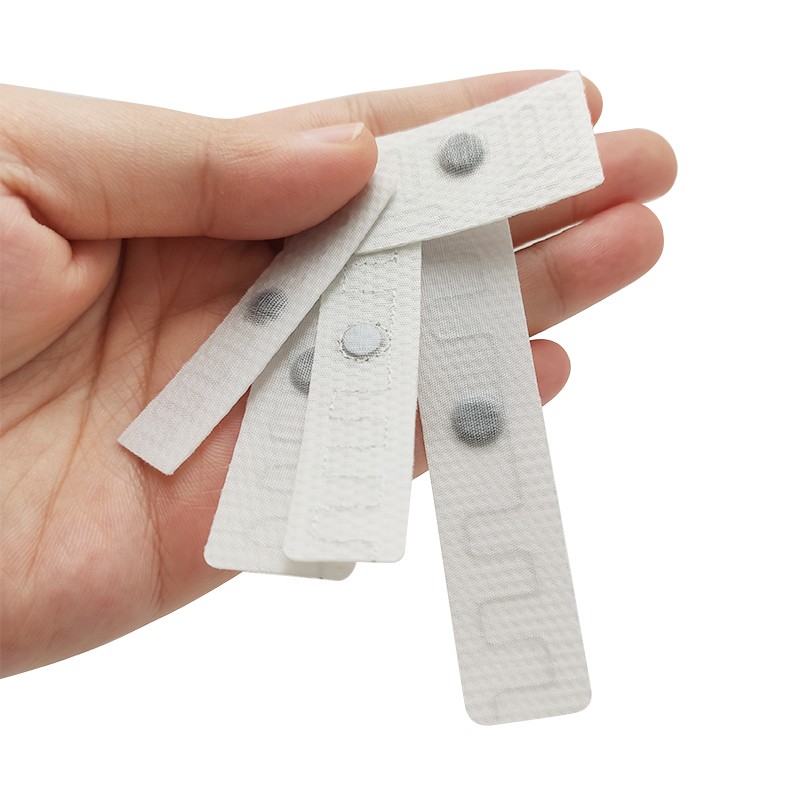 FAQ
Q1. How to get faster feedback from us?
1. Please describe the matter in short in the email subject and add "!".
2. Please add our sales skype or whatsapp from email signature to chat online.

Q2. Need a sample?
Yes, sample available

Q3. What chip should I use?
We have LF, HF and UHF chips with various memory and reading distance. If you are not sure,
please inform our sales with project details.
PS: LF (125khz):EM4100,EM4102,EM4200,TK4100,T5577,EM4305 etc
HF (13.56mhz):Ultralight,ultralight C,S50,S70,FM11RF08,I CODE,QR2217,TKS50 etc
UHF (860~960mhz):Impinj M4,Monza 4E,Alien H3 etc.

Q4. Payment terms?
We accept T/T and Western Union.
Ps: Usually TT in advance,also accept deposit,but balance should be paid before shipment.

Q5. What about shipping?
We support all the international Express and we will provide you tracking number for every shipment.
Large quantity we can ship by air or sea.

Q6. May I visit your company during my order production?
Of course. Welcome to visit our factory! Please contact our sales for support.