New Retail RFID Label Custom QR Code Printing 860~960Mhz UHF Waterproof RFID UCODE 9xe Sticker Label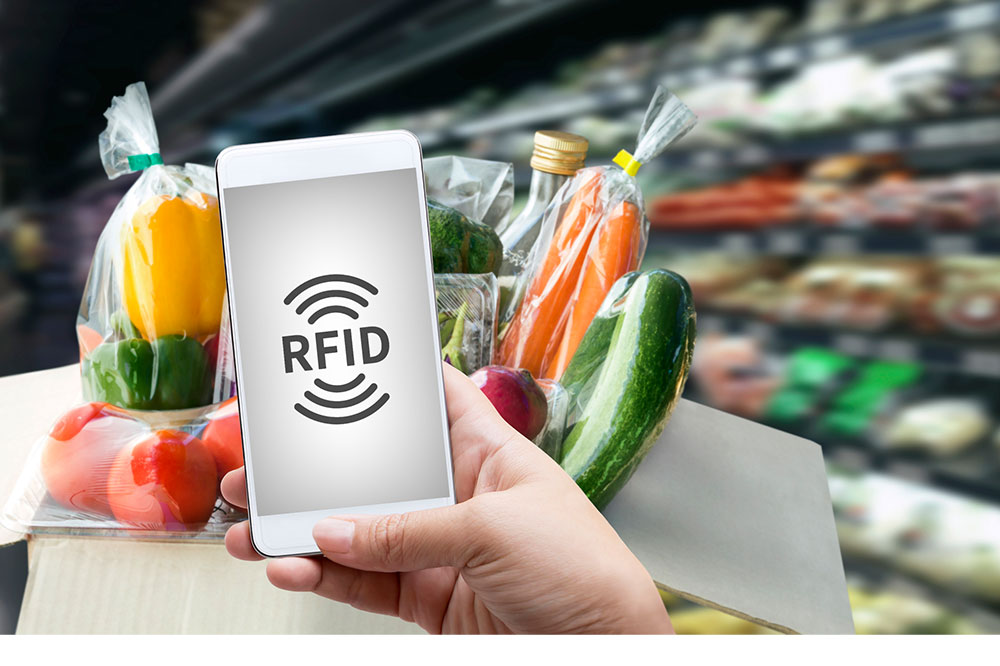 RFID Stickers are generally managed by RFID sticking and simple use and sticking. It is a relatively simple entity layer, layer economy and assembly. RFID sticking is a kind of application that needs to be practical on the target surface and can also be easily applied to clothing. Applied to transportation management. asset management, etc.
The size that ZD Technology can provide you, and the material suitable for different scenarios, such as your waterproof (anti-counterfeiting), anti-metal, metal surface, we are easy to customize, etc.
We can also provide you with related services on laser printing: code UV printing, LOGO or Serial number printing.
You are welcome to inquire to learn more about our products.
Food Traceability UHF RFID Sticker

Special Features

Waterproof / Weatherproof

Communication Interface

RFID

Place of Origin

Guangdong,

China

Brand Name

ZD

Frequency

860-960mhz

Material

PET

Application

Retail, Food Traceability, Food preservation

Chip

UCODE® 9xe

Size

Customized Size

Reading distance

0-10m

Printing

Offset Printing/Thermal printing

Writing Cycle

100,000times

MOQ

500pcs

Sample

Testing Samples

Read sensitivity

-24 dBm

Write sensitivity

-22 dBm

Memory

EPC memory 128 bit

TID memory 96 bit

Kill password 32 bit

Endurance/data retention

100 K/20 y

Memory safeguard

Yes

Block write (32-bit)

Yes

Temperature range

-40 to +85 °C
UCODE 9xe
KEY FEATURES
• Read sensitivity -24 dBm
• Write sensitivity -22 dBm
• 128-bit EPC Memory
• Drop-in replacement for UCODE 9/ UCODE 8
• Self-adjust
• Memory safeguard
• Pre-serialization of 96-bit EPC
KEY BENEFITS
• Store retail/ supply-chain attributes directly on the chip
• Generate accurate and fast inventory counts
• Save time and increase tag encoding throughput
• Promote environmental sustainability
UCODE are registered trademarks of NXP B.V. and are used under license.
Application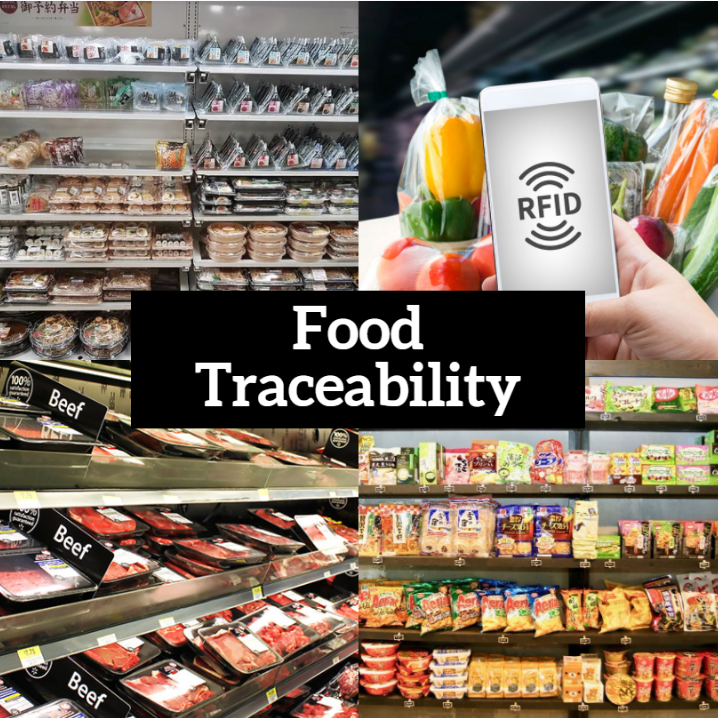 • Perishable-food tracking, to ensure freshness
• Real-time, point-to-point tracking on any product within the supply chain
• Omnichannel retail support, with precise tracking from source to store
• High-speed store checkouts for increased consumer satisfaction
Antenna Dimension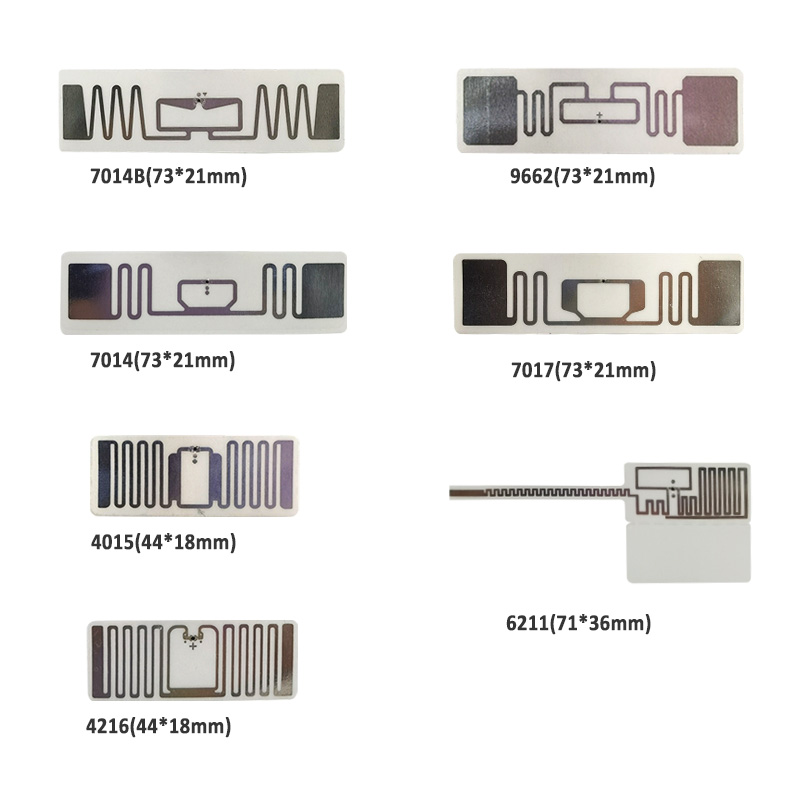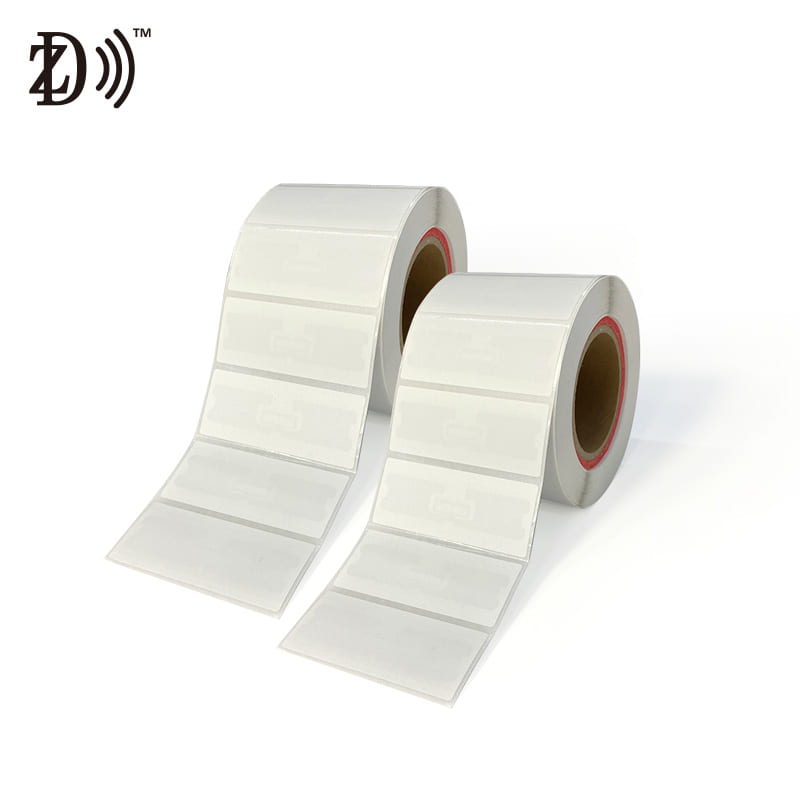 Custom OEM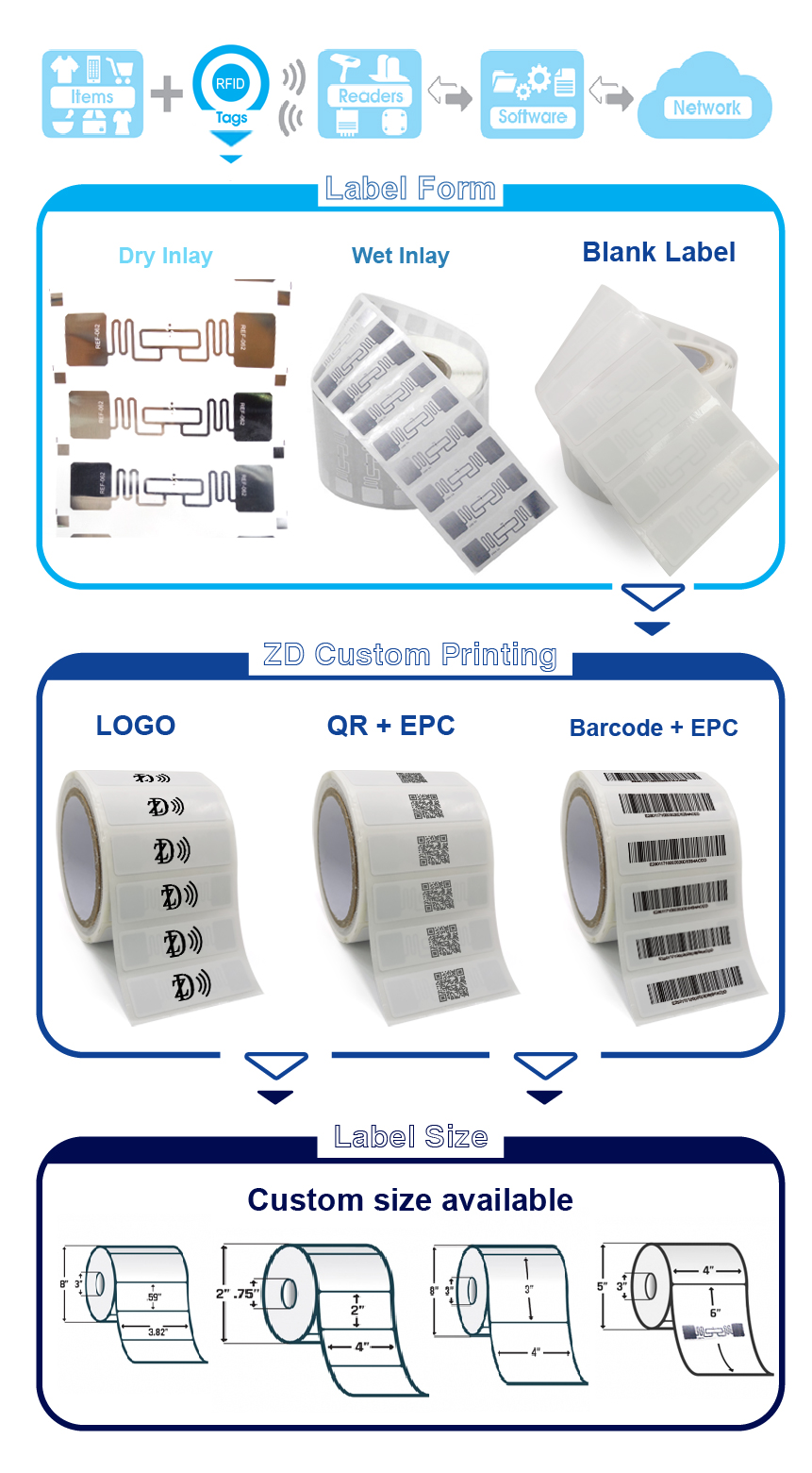 Packing & Delivery
Delivery format: Roll
Quantity : 2000pcs/roll, 8 roll/carton
Each roll of Inlay has two 21 mm wide silicone oil paper lining to protect the IC aluminum antenna extrusion or water vapor.

Pearl cotton, anti-static bag packaging: waterproof, anti-collision, anti-static.

Standard carton packing for shipment.