NFC RFID Review Card
---
Review card description
1. Size Options: We offer various sizes, including 100mm and 120mm in both circular and square designs (refer to the illustration). Additionally, we provide standard card-sized good review cards (85.5*54mm) for customers with large quantity requirements and cost-effectiveness.
2. High-Quality Materials: Made with PVC and a protective drop gel layer, our good review cards ensure excellent protection for the QR codes and printed content. We also offer good review labels without the drop gel (refer to the illustration showcasing different material angles).
3. User-Friendly: Users simply need to bring their smartphones or devices close to the good review card or scan the QR code with their camera to access the links effortlessly, eliminating the need for tedious manual input.
4. Customization Services: Provide us with your relevant vector files, and we will offer premium customization services to meet your specific needs.
5. Data Writing: We provide simple steps for data writing.
6. Multi-Platform Support: Our good review cards support multiple social media platforms, including Google, Twitter, Snapchat, Instagram, Facebook, TikTok, Trustpilot, TripAdvisor, and more. You can choose to direct the links to specific platforms based on your marketing and promotional goals.
7. Innovative Interaction: By combining NFC technology and QR code recognition, our good review cards provide an innovative way to engage with customers and audiences. With a simple touch or scan, they can easily access and jump to your social media pages, interact with you, and stay updated on your latest content.
8. Increased Visibility: Good review cards significantly boost the visibility of your social media pages. By distributing the cards to your customers, partners, or event participants, they can quickly access and follow your pages, resulting in increased fan base, viewership, and improved brand exposure.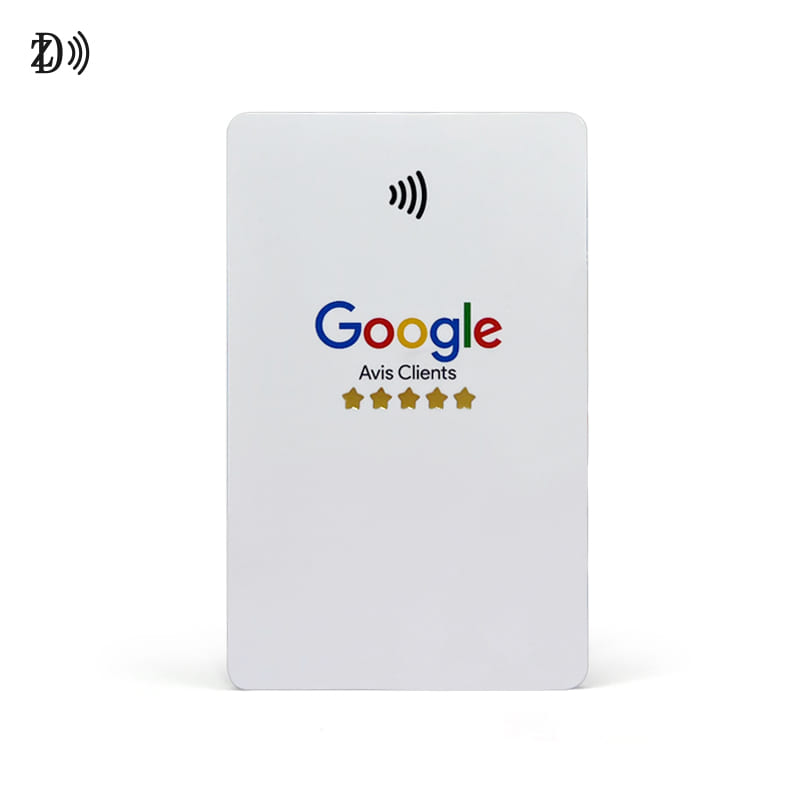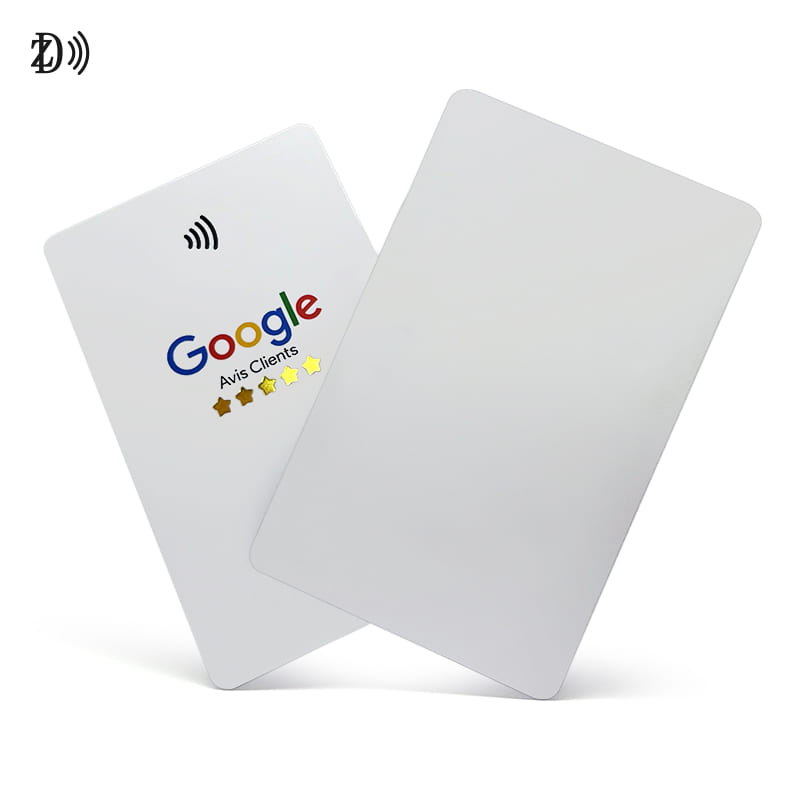 Product Parameters
---
| | |
| --- | --- |
| Product name | NFC Social Review Card |
| Material | PVC |
| Size | 85*54mm |
| Chip | NFC Chip |
| Protocol | ISO14443A |
| Reading distance | 0-10cm |
| Printing | CMYK printing or custom |
| Sample | Available |
| Application | Social Management, Social Review |