NFC Social Media Tag
---
An RFID (Radio Frequency Identification) epoxy social media sticker on a phone is a specialized sticker that incorporates an RFID tag and is typically attached to a smartphone. The purpose of this sticker is to enable easy access to social media platforms or share contact information by tapping the sticker against an RFID reader.
Here's how it works:
1. RFID Tag: The sticker contains an embedded RFID tag, which consists of a small microchip and an antenna. The tag stores digital information and communicates with RFID readers using radio waves.
2. Epoxy Coating: The sticker is coated with epoxy resin, which provides protection to the RFID tag and makes it more durable. The epoxy coating also adds a glossy, smooth finish to the sticker.
3. Social Media Integration: The RFID tag within the sticker is programmed with specific information related to social media profiles, such as links to profiles, usernames, or other relevant details. These details are associated with the user's social media accounts.
4. Tap-to-Connect: To use the sticker, you simply tap it against an RFID reader or compatible device. The RFID reader can be integrated into another smartphone, a dedicated scanning device, or even an access control system.
5. Data Transmission: When the sticker comes in contact with an RFID reader, it energizes the RFID tag and establishes a wireless communication link. The tag transmits the stored information, such as social media profile details, to the reader.
6. Accessing Social Media: The information received by the reader can be processed by a corresponding application or software. Depending on the setup, the reader may launch the respective social media platform or display the profile information for further interaction.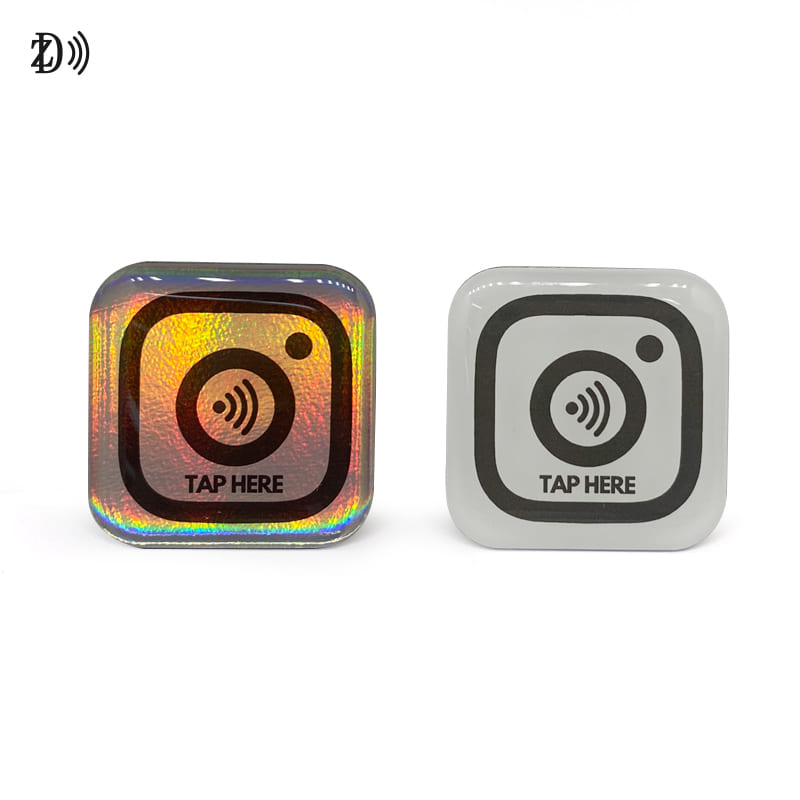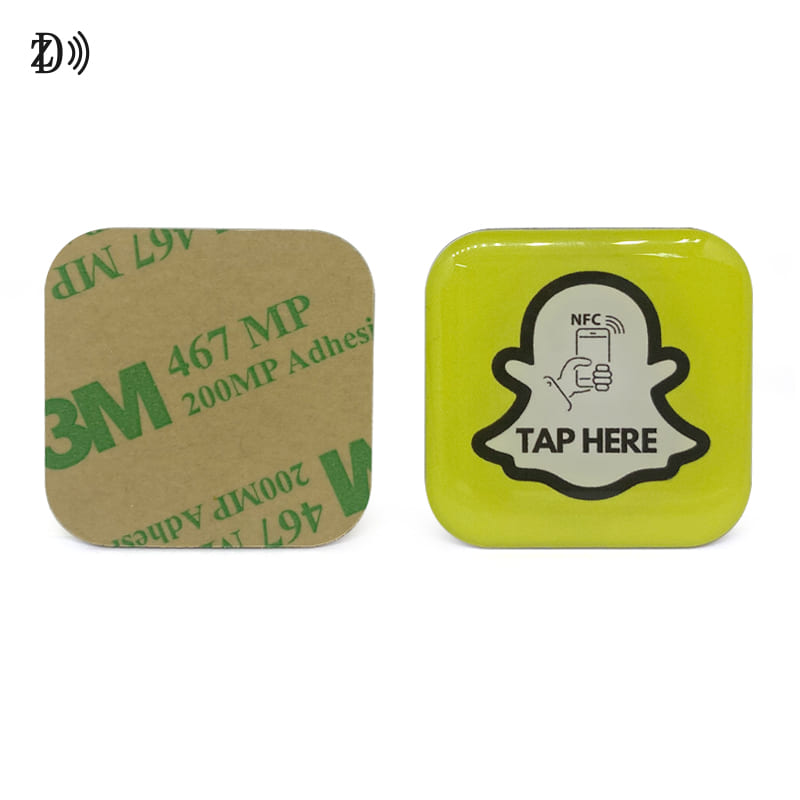 Product Parameters
---
| | |
| --- | --- |
| Product name | NFC Social Media Tag |
| Material | Epoxy |
| Size | Customized |
| Chip | NFC Chip |
| Protocol | ISO14443A |
| Reading distance | 0-5cm |
| Printing | Offset printing or custom |
| Sample | Available |
| Application | Social Media Sharing |