In today's competitive hospitality industry, providing an exceptional guest experience is crucial for success. RFID hotel wristbands and RFID laundry tags have emerged as game-changing technologies that can revolutionize the way hotels operate and delight their guests. Let's explore how these innovative solutions can elevate your hotel's offerings and streamline operations.

RFID Hotel Wristbands for Seamless Guest Experience
Key Benefits of RFID Hotel Wristbands
1.Contactless Access: RFID hotel wristbands allow guests to access their rooms, amenities, and even make payments without the need for physical keys or cards.
2.Enhanced Security: These wristbands are highly secure, reducing the risk of unauthorized access, enhancing guest safety.
3.Personalization: Hotels can use RFID wristbands to offer personalized services and amenities, improving overall guest satisfaction.
RFID Laundry Tags for Efficient Housekeeping
Advantages of RFID Laundry Tags
1.Inventory Management: RFID laundry tag help hotels track and manage their linens, ensuring timely replacements and reducing losses.
2.Laundry Efficiency: RFID tags streamline laundry operations, ensuring timely cleaning and delivery of fresh linens to guest rooms.
3.Cost Savings: By improving inventory control and operational efficiency, hotels can reduce costs and enhance profitability.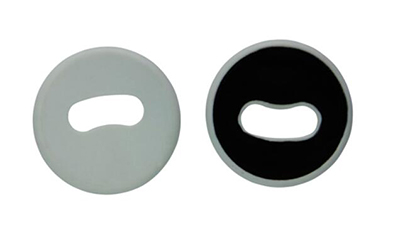 How to Implement RFID Technology in Your Hotel?
Step-by-Step Implementation



1.Needs Assessment: Identify the specific requirements and areas where RFID technology can enhance guest experience and operational efficiency.
2.Vendor Selection: Choose a reputable RFID solution provider to ensure the best results and ongoing support.
3.Installation and Integration: Deploy RFID systems across your hotel, integrating them with existing systems for a seamless experience.
4.Training: Train your staff to use RFID technology effectively, ensuring smooth day-to-day operations.
Incorporating RFID hotel wristbands and RFID laundry tags into your hotel's operations can significantly improve guest experience, streamline processes, and boost overall efficiency. Embrace these cutting-edge technologies to stay competitive and provide an unforgettable stay for your guests.